Fixatti's Epoxy Polyester SP range combines unique properties of thermoset and thermoplastic resins. It is a highly cost-effective solution for phenolic, LDPE and other resin substitution with lower add-on. It provides a very good adhesion to variety of substrates and gives a high thermal resistance.
Fixatti's Crosslinking XL is a very unique product range that withstands up to 250°, it shows excellent chemical resistance and is ideal for laminations to aluminium and metal. It bonds very well to glass and glass fibres, fluorocarbon and silicon carbons.
Below an overview of the adhesives in this category.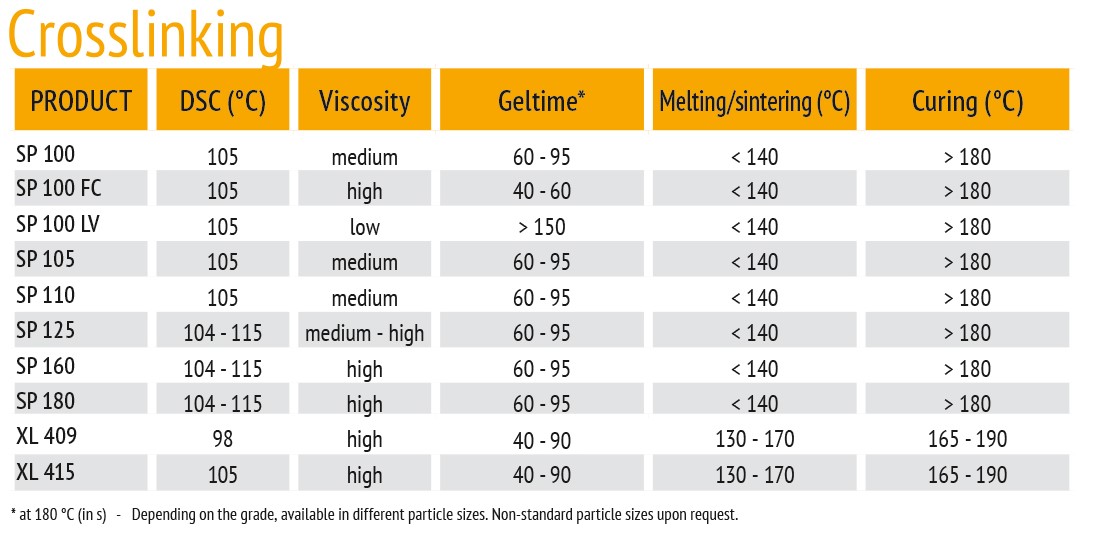 Application processes