Fixatti offers an extensive range of innovative products to its customers in very diverse industries. Whether you are sleeping, working or relaxing, adhesive powders are used where you least expect them.
Think about cover materials for furniture and mattresses. Often these fine structure fabrics are reinforced through a laminating or coating process with adhesive powders. The ticking of a mattress is the fabric that contributes to the performance, the feel and the durability of the mattress. Moreover it also gives the aesthetic appeal. Depending on the presence of a non-woven to increase the strength, and durability, we can either offer EVA adhesives or Olefin adhesives for single coated processes.
A workplace often consists of cubicles, made of modular elements such as dividing walls with a purpose to isolate your workforce from the sights and noises of an open workspace, leading to higher concentration and less distraction. During the manufacturing process of cubicle wall partitions for offices, the use of adhesives is essential. The decorative fabric is attached to the foam or the wood by means of adhesive powders.
Carpets give a warm and comfortable feeling to your feet. These carpets are often backed with coarse adhesive powders to either glue to another non-woven or create a non-slip or finishing under layer. This backing keeps the rugs' shape and can offer non-skid properties for maximized adhesion and improved durability. On top of the primary backing an adhesive is applied to either lock the fibers or to laminate to a secondary backing.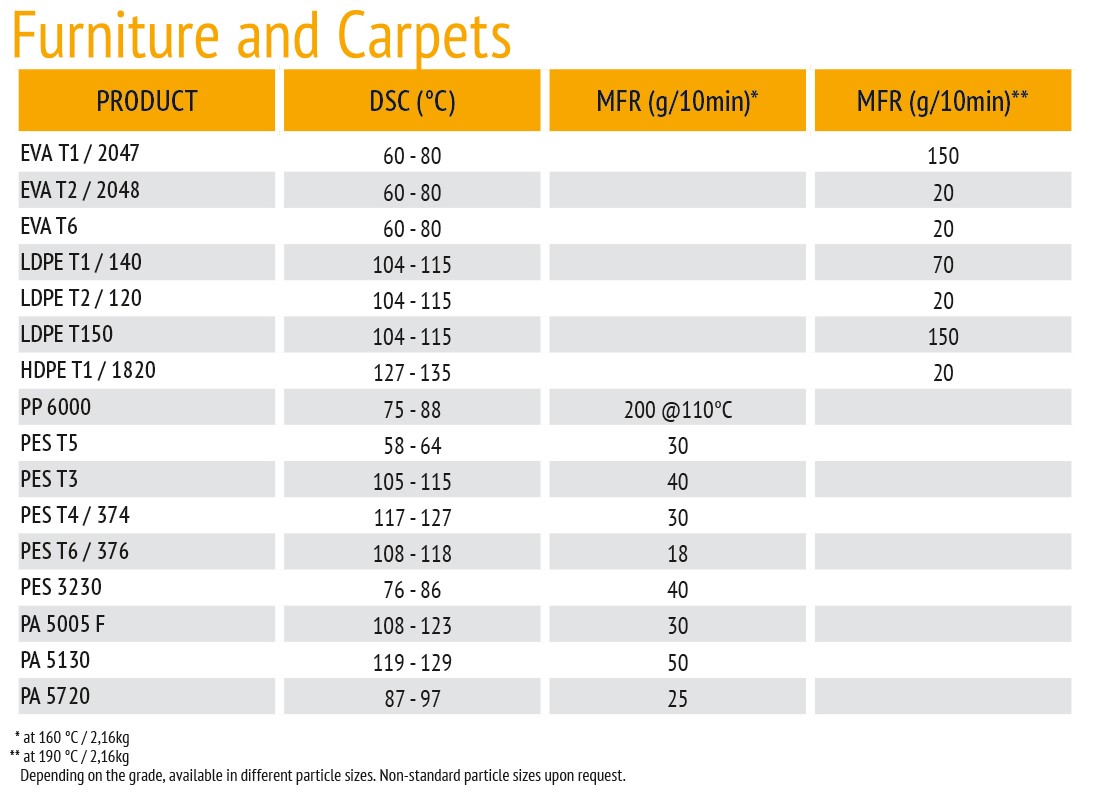 Application processes